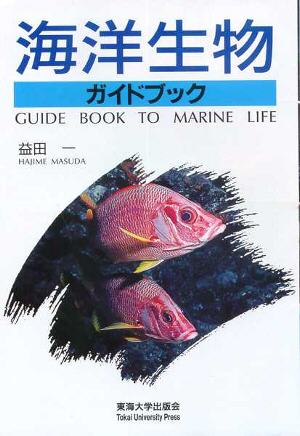 Guide Book to Marine Life, by Hajime Masuda is 404 pages and contains over 1300 species of invertebrates and fishes. A scan of the cover is attached. The text is in Japanese, but species name, location and photographer are in English. The geographic coverage is uncertain, but the photos included range from Japan to Indonesia, Panope, Maldives, Palau, Kenya and the Philippines.
The photos are absolutely excellent, 4 per page. The format is 5 X 7 ¼ inches.
Of the newly described species (1998-99) all of Dr.Terry Gosliner's Thuridilla's are included as well as N. chamberlaini, C. joshi, C. dianae, H. bollandi and C. roboi, among others.
Sea Challengers is carrying the book as Item # 92M at $34.95, plus shipping.

Call or write:

Sea Challengers
35 Versailles Court
Danville, CA 94506 USA
FAX - 925-736-8982
Voice mail - 925-327-7750
Send Dave email at dave@seachallengers.com
Web Site - Seachallengers